4 Hobbies You Can Pick Up From Watching TV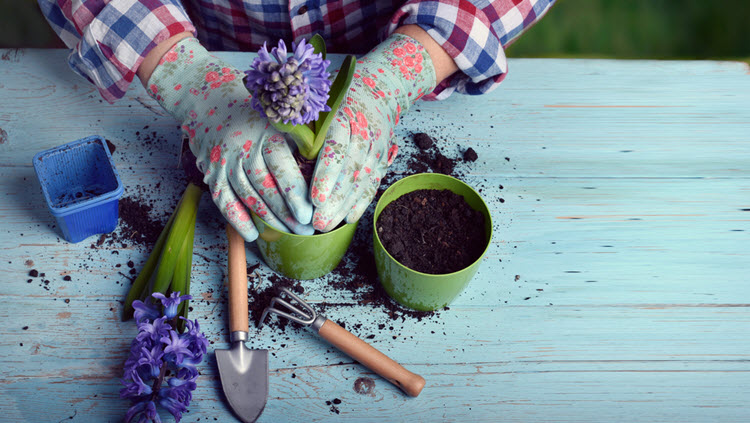 When you think about watching TV, you might envision relaxing and kicking back. But while TV can provide tons of entertainment, it can also spark new interests. So if you're thinking about picking up a new hobby or if you're looking to make the best use of your time, start browsing through your favorite channels. What you discover might encourage you to explore new activities.
Here's a look at four hobbies you can pick up from watching TV.
Gardening
You might like the appearance of plants and the idea of having fresh flowers around your home, yet you lack a green thumb. You're not alone.
The good news is that many gardening techniques can be learned, and adding flowers inside and outside your home might be easier than you think.
If you browse through your channels, you might stumble upon a gardening program offering step-by-step instructions on how to boost your home's curb appeal. These programs are perfect whether you're looking to plant flowers in the ground or in a pot. You can find tips on how to care for shrubs and trees, including fertilization and pest elimination. Or learn tips for planting flowers and bushes together. Why hire a professional landscaping company when you can save money and do it yourself?
Home Decor
Personally, I didn't give much thought to home decor until I purchased my first home. It only took one day of binge watching HGTV to develop a love for home decor and style. I'm by no means an expert. But I have learned enough tips over the years to up the "wow" factor of our place, and so can you.
Whether you're buying a new home or looking to spruce up your current home, home decor programs can help you transform your space from boring to fab—even on a limited budget. The more you watch these programs, the more techniques you'll learn. For example, many shows address the right and wrong way to hang curtains. And if you have difficulty mixing patterns, you can learn how to do this effectively for a better look.
Cooking
There's no shortage of cooking shows on TV. But even if you watch these shows for pure entertainment, you might learn a thing or two from more experienced cooks—techniques you can incorporate in your own life.
Not only can you discover new tricks and tips for working your magic in the kitchen, you might see a recipe to try out on your family or friends. And if you didn't enjoy cooking before, witnessing how easy it is to create certain dishes might spark a new love for preparing meals.
Home Renovations
Not only can you develop an interest in home decor from watching TV, you might also develop an interest for home renovations—namely, buying cheap and selling high.
Flipping and home remodeling shows can be found on many channels, including TLC, the DIY Network and HGTV. If you're thinking about a new investment opportunity and you don't mind getting your hands a little dirty, buying and selling a property might be up your alley.
Of course, this venture isn't something to jump into lightly. But if you have the time, the money and the stomach to handle a home renovation, you can earn serious cash flipping homes for a profit. Or cash in as a long-term landlord and create a second income stream for yourself.
Bottom Line
TV is more than entertainment—it's also an educational experience. Given the number of programs available, you never know which shows will spark a new interest.