5 Cable Alternatives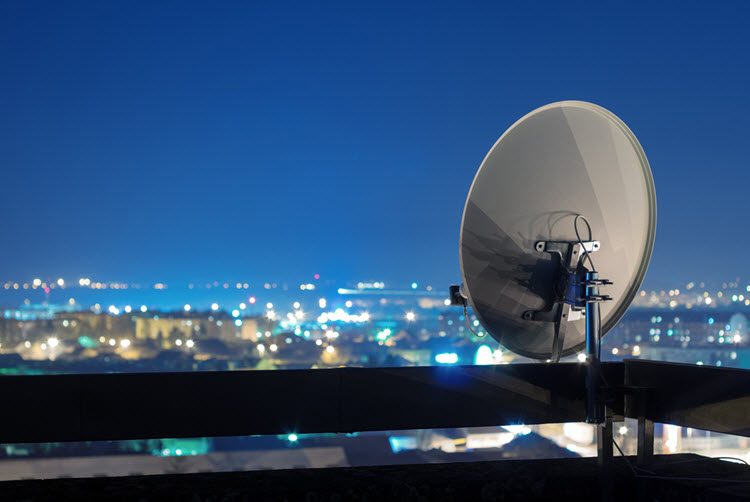 The average cable bill starts at $100 a month, and as that price rises about 8% each year, we're all in need of a more affordable entertainment option. Even if you aren't spending that much each month, there may be better ways to get a more personalized viewing experience, as a lot of services allow you to hand-pick your shows. Whether you want to ease the pressure on your wallet or cut out unnecessary channels, here are a few alternatives to cable.
1) Local Library
Surprised to see this one? I was too, but I wouldn't count it out. Have you ever compared how many movies versus TV shows you watch? Maybe you should. Movies are regularly available for free at your local library. It doesn't get more frugal than that.
Many libraries offer varying types of different movies and TV shows. Some libraries are able to borrow movies from other local libraries, so you'll have a wider selection than what is currently being offered at your local branch.
2) Antennas
This may sound traditional, but don't knock it 'till you try it. An antenna gives you access to your local channels while remaining relatively inexpensive. Forget the idea of having to hike up to your roof to impossibly attach a huge antenna. Most antennas are simple to install and sit close to your TV.
Here's a list of some recommended antenna options, outline by Tom's Guide:
Mohu Releaf HDTV Antenna
1Byone Super Thin Model OUS00-0569
Mohu Curve 50 Amplified Designer Edition
Just remember, if you are wanting to watch shows on more than one TV, you'll need to purchase an antenna for each one as they only work for one TV.
3) Internet
Ah, the beauty of the internet. Bringing you a large variety of options, another great option is to get local channels through your laptop. With the help of an HDMI cord to connect to your computer and TV, you can watch all of your favorites.
Accessibility varies between each network. Some may make you wait a day to watch certain episodes, while others require up to a week after airing before making the show available. Networks like ABC, NBC and Fox all allow you to watch shows for free, but others, like CBS, require you to pay extra for their CBS All Access service.
4) Live Streaming Services
You can check out our other blog posts for a breakdown of a few popular live-streaming services, but this is definitely another good alternative. Why pay the price for every channel when you only watch a select few?
Depending on the company and package you choose, live streaming services allow you access to a variety of popular channels from your cable TV. To name a few:
HGTV
A&E
AMC
BET
CMT
DIY Network
Food Network
Lifetime
MTV
Travel Channel
Like I mentioned in the above, different channels vary in availability depending on the service you go through and the package you select, but even some of the premium packages from top competitor companies only charge $40 a month, and many include sport and local news add-ons for relatively cheap.
5) On Demand
Maybe you don't require all the bells and whistles when it comes to TV. Maybe you watch TV on the rare occasion or don't have a specific channel or show preference. If this is the case, or you're simply looking to cut down a bit, media server providers like Netflix and Hulu offer a large variety of on-demand content that you're free to surf through any time.
Have access to TV show reruns, classic movies, and even some company originals while only paying $8-$12 a month. A lot of times, this option is perfect for pairing with other cable alternatives, such as live streaming services. Get the best of both worlds by subscribing to Netflix as well as YouTube or Sling TV to watch all of your favorites movies, TV shows, and local channels for less than $60 a month.
Written by Chloe Loveland