6 Questions to Ask Yourself Before Cutting the Cord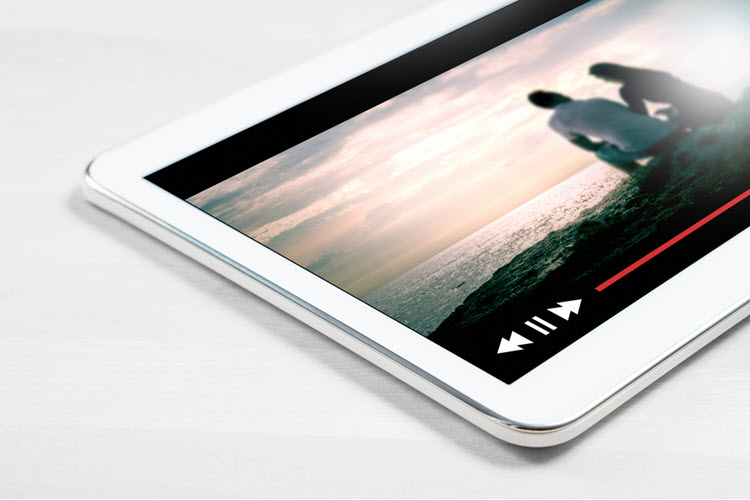 Are you thinking about cutting the cord, but wondering if it's the right choice for your family? Some people get rid of cable and never look back, but others sometimes regret this decision and quickly resume a relationship with their cable company, sometimes paying more than they used to.
Deciding whether to cut the cord can be tricky. But there are a few questions you can ask yourself to help gauge whether cable or streaming is the right fit for you.
1. Does it make financial sense to cancel cable?
There's no denying that streaming can be cheaper than cable. But sometimes, keeping cable makes sense when you're bundling services.
Some cable providers offer a wealth of other services, including internet, phone and home security. When customers subscribe to multiple services as part of a bundle or package, they usually pay less than someone who subscribes to these services separately.
If you eliminate a basic cable package—and essentially cancel your bundle—while keeping other services, your monthly bill will decrease. But the savings might be less than what you expect.
To help you decide whether canceling cable makes sense financially, realistically consider how much you'll likely spend on streaming services every month. In most cases, you'll need to sign up for more than one streaming service to enjoy a wide variety of programs and movies. Compare this cost with what you'll likely pay after canceling your bundle and paying a-la-carte for services like high-speed internet, phone and home security. If it's not a huge savings, you might be better off keeping cable.
2. Can I still watch my favorite shows?
Even though streaming services offer a lot of content, keep in mind not every show or movie is available to stream. So if there's a show you absolutely refuse to miss, research beforehand to make sure you're able to stream these on your devices or with your subscription.
3. How do I prefer to watch TV?
This is an important question to ask because channel surfing isn't really an option with streaming. When you stream content, you need to know what you're looking for, or else you'll spend more time searching for something to actually watch. If you only watch certain programs and you're not a big channel surfer, cutting the cord makes sense. But if you enjoy a variety of programs and enjoy browsing stations in search of something interesting, you'll get more variety from cable.
4. Is your internet fast enough?
Unfortunately, some internet speeds can't handle streaming. Not to say you won't be able to stream with slow internet, but you can expect a lot of buffering and wasted time. Therefore, make sure your connection is fast enough to keep up with your device. This often means upgrading your internet speed, which adds another monthly expense.
5. How many people can access my account?
The more people in your house, the harder it'll be to stream. This is because some streaming services only allow a certain number of simultaneous streams. For example, Netflix only allows up to four streams at a time, whereas Hulu Live allows only two streams at a time.
If you have a lot of people living in your house, you won't be allowed to watch too many different programs or movies from the same account simultaneously. You might need multiple streaming accounts to accommodate every member of the family.
6. Am I patient?
Some streaming services offer the current season of many top shows. But it might take one to two days for these shows to appear on demand. Therefore, consider whether you're patient and willing to wait a couple of days to catch up with your favorite characters.
Yes, streaming can be cheaper than cable. But don't automatically assume that this is the perfect choice for everyone. You must ask yourself important questions; and based on these answers, you can determine whether cutting the cord is the right move for your family.