7 New Roku Channels You Can Add Today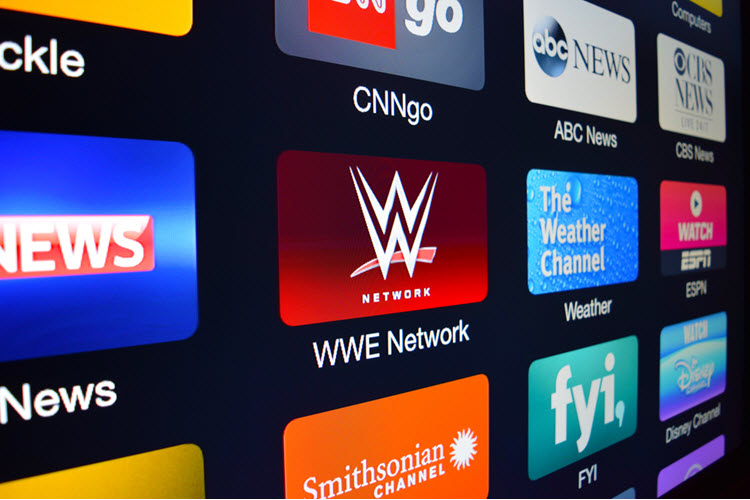 If you don't want cable, but you're looking for a streaming option with a variety of channels to choose from, Roku might be the perfect match. Currently, the Roku channel store offers over 5,000 channels, so chances are, you won't have any trouble finding entertainment for you and your family.
Periodically, Roku adds new channels to its selection. But given the already large library of channels, it's easy to overlook new additions – but don't worry! We've got you covered. If you're looking for new channels, here are a few options that are sure to satisfy any entertainment craving.
1. The Roku Channel
If you're a movie buff and don't want to pay for HBO, Netflix or Hulu, download the Roku Channel and receive access to hundreds of movies. And the best part, there's no additional cost. In fact, you don't even have to login to access the library. Simply browse the selection and hit play. Titles vary, so check back often.
2. Page Six
Maybe celebrity gossip is your guilty pleasure. If you don't have access to cable and don't have a way to keep up with the latest celebrity news, download the Page Six Channel and stay in the loop with your favorite A-listers. You'll find the latest celebrity gossip, daily videos, fashion tips, scandals and more.
3. New York Post
On the other hand, you might need a break from celebrity gossip. If you're looking to get caught up on current world events, the New York Post channel is designed for you. This is the perfect channel for getting the latest breaking and viral news stories.
4. Baby Boomer Cartoons
Cartoons from the past are arguably the best. If you're an older parent or a grandparent looking to expose your youngsters to classic cartoons, this is the channel for you. Top selections include Bugs Bunny and Friends, Popeye and much more. Not only will your children find these cartoons entertaining, you'll enjoy a trip down memory lane.
5. Taste It
The Food Network isn't the only channel to whet your appetite. Get the Taste It channel and browse the selection of food videos or get tips for preparing your next dessert or gourmet meal.
6. DangerTV
Maybe you're looking to explore your adventurous side and identify with other thrill seekers. DangerTV is a unique channel airing dangerous adventure videos from around the world. Ever wonder what happens a day in the life of a tornado chaser? Do you want to watch a bomb get defused? Whatever you're in the mood for, DangerTV is the perfect entertainment choice for thrill seekers.
7. Western TV
Western TV shows might be hard to come by on broadcast and cable. Get this Roku channel and watch many of your favorite old west programs, including the Lone Ranger and Bonanza. Plus, there's a wide selection of western movies.
Other Program Options
These aren't the only new channels available. Looking to satisfy your funny side? If so, add the "Funny or Die" channel and watch your favorite comedians in action. Or if you're a football fan, get the "Cowboys Now" or the "Vikings Now" channel and watch pre-game interviews, highlights and other exclusive team videos.
These channels do not require a cable or satellite subscription, which is perfect if you're a cord cutter. Keep in mind, if you want to download BBC America, GSN Now or IFC, you will need a cable or satellite subscription.
Roku is an affordable alternative to cable TV. And with the newest additions of channels, there's something for everyone—whether you're a football fan, a comedy lover or a thrill seeker.