7 Reasons to Love Netflix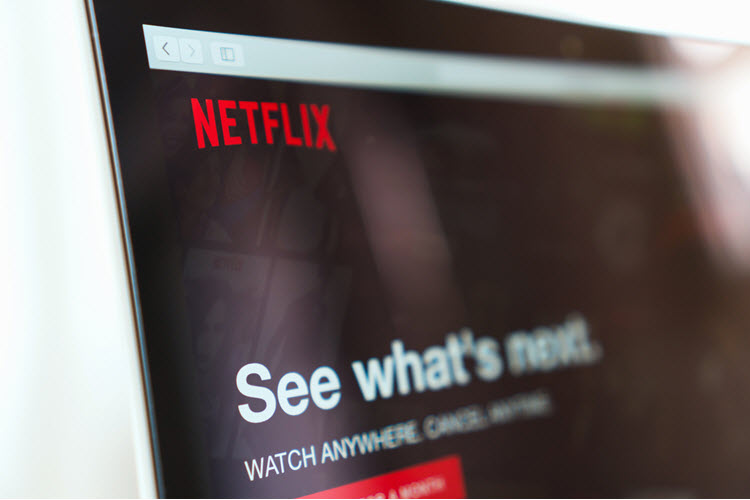 Streaming has changed the way we watch TV. If you've yet to experience the convenience and flexibility of being able to stream the exact programs you want on your time, you're missing out.
But – I get it. In all fairness, cable TV has its benefits, too. It offers a variety of channels, perfect for zoning out and channel surfing without much thought or effort. Netflix doesn't have as many options, but there are tons of other reasons to absolutely love Netflix.
By now, you shouldn't need much convincing, but here goes
1. Netflix is super affordable.
There's nothing cheap about cable. Even if you choose a basic cable package, you can spend anywhere from $50 to $60 a month, and only watch a handful of channels in your package. It doesn't make sense to pay so much for a service you don't fully utilize.
On the other hand, you get a lot more use out of Netflix. It's perfect if you love movies, documentaries, original series, comedy specials and more. It's also perfect if you're fed up with spending tons of money, with plans starting at just $7.99 per month.
They've also got plan options. Upgrade to their $9.99 per month plan and stream on up to two screens at a time – or upgrade to their $11.99 per month plan and stream on up to four screens at a time.
2. They've got a fantastic selection of movies.
Cable packages know how to nickel and dime their customers. If you want to watch movies commercial-free on cable, you might have to sign up for HBO, Showtime, Cinemax or other specialty channels. Ironically, the cost of a single premium movie package is often more than the monthly cost of an entire Netflix subscription.
Keep in mind that with a premium cable movie package, some movies may only appear on HBO, while other movies only appear on Cinemax or Showtime. For a solid variety of movie options, you may have to sign up for more than one premium movie package.
3. Netflix works on multiple devices.
When you rely on cable, you can only watch your subscription from your home TV. Some cable providers offer apps where customers can watch live TV from a mobile device, but accessing these apps requires a connection to your home's Wi-Fi, and every individual channel may require their own app for access to their programing. A messy ordeal.
Netflix doesn't have these restrictions. Once you sign up, you can access Netflix from a variety of devices, including PlayStation, Blu-ray players, Wii's, smartphones, tablets, Apple TV or your smartTV. Your movies and shows go wherever you go.
4. Access full seasons of classic shows.
Netflix doesn't have a large selection of just-aired episodes. It does, however, offer a huge full season collection of many classic shows. These include Star Trek: The Next Generation, Alfred Hitchcock, The Andy Griffith Show, The Incredible Hulk, Arrested Development, Ally McBeal and more.
5. Watch with no commercial interruptions.
Not only can you watch original series and classic shows on Netflix, these shows are available with absolutely no commercial breaks. The ability to finish your favorite shows in less time means you can binge more shows. Plus, no commercials means no annoying jingles or slogans stuck in your head for the rest of the day!
Of course, cable providers offer DVR services, which lets you record programs and fast-forward through commercials. But DVR service isn't complimentary. There's a price to skip commercials, and it starts at around $10 a month in addition to your actual cable cost. Instead of spending money on DVR, put it toward a Netflix subscription.
6. Access a great selection of kid-friendly programming.
Some people subscribe to cable for the sole purpose of giving their children plenty of viewing options – from cartoons to educational programming. Another amazing feature of Netflix is that you don't need cable for family-friendly entertainment.
In addition to adult programs, Netflix's kid section is sure to have many of your children's favorite programs from Disney Jr. and the Cartoon Network.
Bonus: Netflix original programming is must-watch.
From extended seasons of shows like Arrested Development, to entirely original programming like Orange is the New Black, Netflix's original series are highly watched, highly praised and super innovative. Don't miss the chit-chat at the watercooler about these shows – included with any Netflix plan.
Sign up today! Netflix has boomed in popularity and for good reason. See what everyone's talking about; we're sure you won't regret it.