Campertainment: Lets Get the Show On the Road!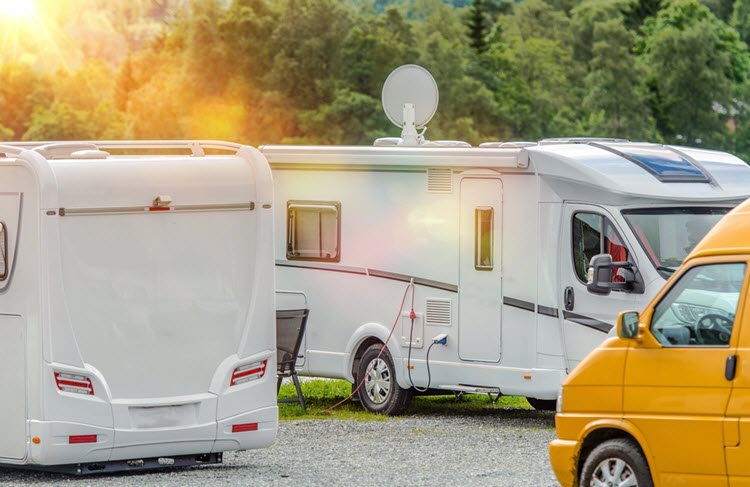 Setting up services for your home is fairly easy, as your home stays in one place, but if you like long trips on the road, or have converted your home to a van or RV, then it may be a bit more difficult to get TV. When it comes to getting shows on the road, viewers typically ask:
How do I get TV service?
Will I be able to watch my favorite shows?
Can I get HDTV?
The answer to most of those is fairly simple and a relative yes. Here are a few tips to keep up with your digital entertainment while away from the house.
Satellite
Satellite dishes can be mounted on to the RV itself, while portable satellite units sit on the ground outside of the vehicle whenever you stop. As a fee-based service, you'll need to contract it for yourself, but keep in mind that getting local network channels isn't really an option if you're traveling outside of what's considered your local service area.
Another possible downside is the process of setting up your RV for satellite service. It can be frustrating as local satellite dealers rarely know very much about mobile satellite service for RVs, and many will not work on them. An RV dealer or a store like Camping World may be a good source for helping you get started with satellite TV in an RV or van. In some areas, there are satellite system companies that specialize in mobile installations and are experienced with installation in RVs.
Cable
This alternative requires a cable hookup for reception, so it's a good option for those who frequently use RV parks instead of more remote locations. Normally, cable offers fewer channels than a portable satellite, and some campgrounds charge to use cable (campground directory at TrailerLifeDirectory.com lists locations with cable TV hookups).
In a community antenna system, the cable service merely receives the local OTA programming using a large, central antenna and rebroadcasts it through the coax cable to your RV, so cable TV may or may not provide HDTV. This capability depends on what is available locally and what the franchise offers in that area.
Antenna
Nearly every RV has a basic crank-up TV antenna on the roof, and it would be pretty simple hooking one up to a van. You simply raise the antenna until it is vertical, and rotate it to get the best reception on one local channel. For most TVs, once you get a picture, you can activate the TV's "auto program" search option to locate the rest of the available channels. Local broadcast channels over the air are free, mostly in full HD video. You can even receive "high-definition TV" (HDTV) through Over-the-Air, OTA, service if you have an HD-capable TV. The downside to this alternative is that OTA reception will likely be very limited in remote locations—maybe even non-existent. Remember to take in consideration, where you're wanting to travel and if you'll need the TV service there.
Internet
Despite live TV still holding a large portion of audiences, many viewers are moving towards on-demand streaming using the internet. Now, downloading a few apps, subscription-based or not, is also a great alternative when traveling.
These apps do rely on your device's data connection, so keep in mind that similar to OTA TV antennas, the further you get from civilization, the less reliable the service gets. On top of this, most wireless data plans have data limits except for Sprint and AT&T, as both offer unlimited wireless data.
Written by Chloe Loveland