Changes in Satellite TV – Have You Kept Up?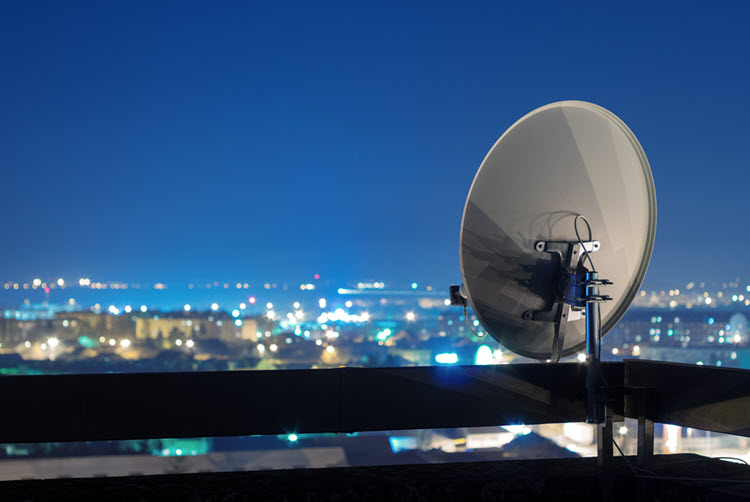 Nearly 125 million people in the United States watch satellite TV on a daily basis. According to Leichtman Research Group, satellite TV services took on as many as 190,000 subscribers in 2016 , a sharp contrast to the 450,000 subscriber loss in 2015. This reflects a changing attitude among TV viewers and a corresponding response by satellite providers.
Local Provider Responds to Common Gripe
In Denver, the local Douglas County satellite TV provider was recently knocked on its heels by a huge quarterly loss. To increase demand and give move subscribers a choice of what they really wanted to watch, they introduced the Flex Plan. It offers 50 popular channels like Food Network, CNN and USA without forcing local network and other "junk" programming down the throats of fed-up consumers. Subscribers see what they want for less than $30 a month. Those who fancy local networks, children's programs and sports packs can add them for an extra cost. Subscribers can cancel or add packs without paying a fee. The Flex Plan idea isn't entirely a pick-and-choose affair, but it does give consumers some level of choice in the channels they have to pay for and watch.
Satellite Without a Dish?
Many homeowners wrestle with the idea of having a dish installed on their roof. While not as visually blighting as the old yagi arrow antennas, they can affect the aesthetics of a roofline (and they usually only come in battleship grey). Some HOAs object to them and insist their homeowners get cable. Well, "times they are a changing," as the song goes. Satellite TV customers may soon be able to ditch the dish without losing the service they've opted for. One such provider is Sky, who will be letting users watch satellite programming without the dish on their rooftops or outside wall. Known as Sky Q, the new service will enable millions of new homes to enjoy their Sky TV—dish-free. The enhanced service is expected to go live in the UK in 2018 via a broadband connection. Sky is also expected to offer a software update to its box, adding a number of most-wanted features to its Sky Q service. Included in the new features are voice search and the ability to customize viewing—like being able to record six shows, while watching a seventh live.
Adding Loyalty Incentives to the Picture
Taking a lesson from cable providers, some satellite TV firms are beginning to offer loyalty incentives to long-term subscribers. The rewards to legacy customers typically include exclusive benefits, such as apps that reveal a service's broadband speed, a monthly bill review, offering flexible bill pay options and better support with easy to follow step-by-step videos and articles.
More Efficient Satellites for 4K & 8K
To meet the demand for the millions of 4K TV sets that are now flooding the market, satellite transmission is moving beyond current DVB-S2 standards to new levels of efficiency. New standards are already being specified and tested. For satellite providers, the new DVB-S2 standards mean increased efficiency, higher speeds and generally better all around service. Providers can expect significant improvements over current standards in UHDTV 4K and 8K services, which use far higher bitrates than HD and SD content.
More Bandwidth Changing Viewing Habits
Subscribers' changing viewing habits are driving satellite TV to new and, perhaps better, thresholds. Over-the-Top (OTT) and bandwidth demand are affecting how satellite bandwidth is used and viewed. Increasingly popular live content, like world title boxing matches or NBA playoffs, are keeping demand right up there with Game of Thrones. Subscription Video-On-Demand (S-VOD) and millennial mobile viewing habits are moving satellite TV into new consumption arenas.
It's a changing world for both subscribers and providers as satellite TV takes on the challenges of the next decade.