Companies Making a Transition to Streaming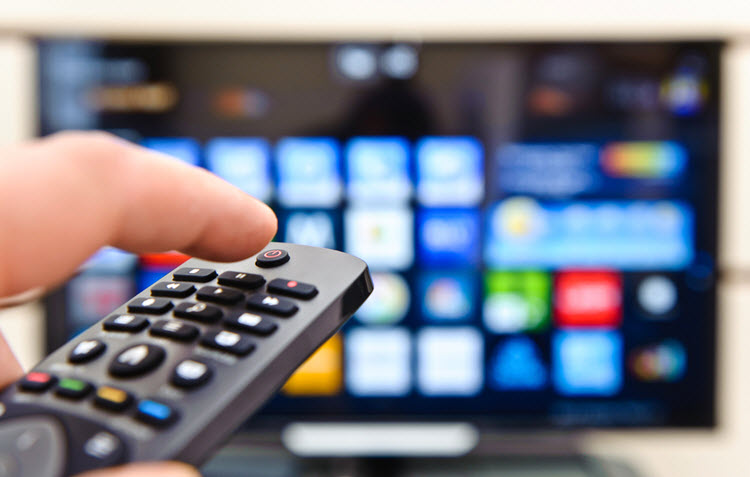 Subscribers of pay-TV services have been dropping like hot cakes since earlier this year, and the decline only increases. Wall Street analysts had expected the Cable-Streaming shift, but many of the losses were more than double what they predicted, and stocks in major TV providers have seemed to dissipate.
There are a handful of reasons for this dramatic transition: The appeal of "unbundling" and simplifying, or the ability to pay only for content the viewer actually wants. Of course, there's also the convenience of browsing shows whenever, wherever, without worrying about programming a DVR. It's no wonder traditional cable feels so archaic.
How do these cable companies adjust though? They've been in the business for so long, surely they won't just plummet to their graves. Here are a few cable companies who have gotten on board and are now providing streaming services.
HBO Now
Available in the U.S. and some U.S. territories, HBO Now can go anywhere where a high-speed broadband connection is set up. Not to be confused with HBO Go, a channel included with a paid cable TV subscription, HBO Now is then updated streaming service version. Best yet, HBO Now still has all of your favorites shows like Game of Thrones, Six Feet Under, Silicon Valley, and WestWorld. No need for any other subscriptions!
It should be warned that, with most streaming services, your internet connection should be running at, at least, 3G. But TV service without a contract? I think that's a reason to switch.
DirecTV Now
Previously known as one of the top cable TV service providers, DirecTV has been in the game for quite some time now. It's no surprise they've slowly adjusted to better appeal to more customers, keeping their subscriptions.
DirecTV Now is really great for those who want the variety of channels cable service offers, but without any obnoxious contracts. In addition, they have several different subscription packages to choose from, each with a varying number of channels. Basically, the more channels you get, the more you pay. These packages run from about $40 per month to $75, one even including Spanish-speaking.
You can choose to add on premium channels like HBO or Starz for an additional fee, as well as a third screen for an additional $5 per month for multi-screen streaming.
Of course, the best parts: No annual contracts, so you can cancel any time! You won't have to worry about setting up an installation time or if your home is satellite-ready. DirecTV even includes their True Cloud DVR BETA which is able to record up to 20 hours of shows to watch, fast forward, or rewind from anywhere.
WatchESPN +
Of course, one of the main things that still gives a reason to purchase cable TV, also realizes that things are changing. With over 60% of people in the United States watching sports at least fairly regularly, I think it's safe to say that the availability of those host channels is important. But now, even these hosts are catching onto cord-cutting and are trying to better convenience their viewers by also switching to streaming subscriptions.
ESPN, holding all things NFL, NBA, MLB, and NCAAF, has come out with their own package deal for live streaming. WatchESPN is made readily available over a plethora of online platforms and streaming devices, such as Apple products, Chromecast, Android TV, Kindle Fire, and Amazon Fire TV.
Starting at just $5 per month, ESPN + features a selection of live games from MLB, MLS, and NHL. Many of your favorite college sports like football, basketball, lacrosse, and softball are also included.
You can even watch select ESPN favorites from whichever device in the U.S., and stay updated with the latest scores, news, and rankings. There is also an alert feature that will keep you in the know, so you never miss a moment.