How to Negotiate Your Cable Bill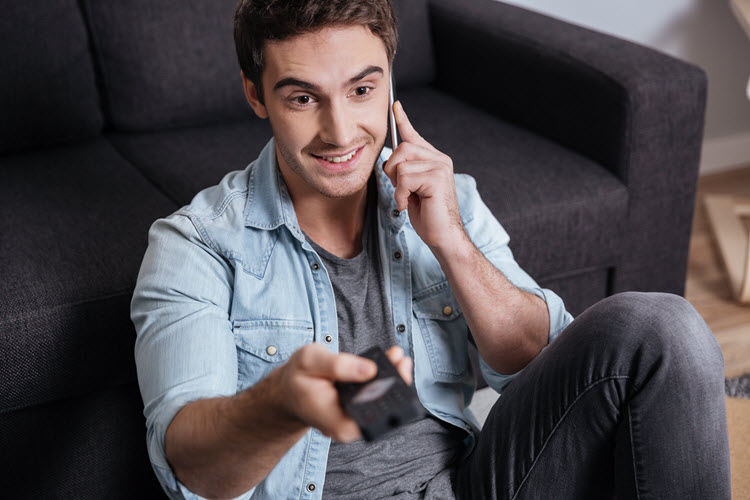 Who knew cable bills could be such a large contributor towards your monthly expenses? You've had enough, and you're almost at the edge of just completely cutting the cord. Almost. Before giving up on your entertainment, we'll go through a few ways that will help get you the best deal for your money when it comes to cable providers.
Know the competition
Dig deep when researching other companies. Look at the prices, the details of each package, their contract lengths and terms, and channel variety. All of this can be used as leverage when calling your cable company to negotiate your bill. You won't get anywhere by just calling the reps and haggling them. You'll want to present backup solutions you've already looked into to show them you're knowledgeable and serious about getting the best deal.
Finding the right competitor is important as well. DISH's main competitor is DIRECTV. Before calling DISH, check up on current DIRECTV packages and offers. You can then use them as leverage when asking for a better price, and vice versa.
Xfinity is widely available, so any other providers could be competition depending on your location. Use our zip code tool to check offers in your area and pick the best one to use in negotiating.
Spectrum's biggest competition is likely to be another cable provider—either Xfinity or Cox. And vice versa for Xfinity, Cox, and even Frontier.
Skip the Line Straight to Retentions
Reps in the retention (a.k.a. Cancellation department) have more flexibility and the authorization to do whatever it takes to keep you as a customer. You won't want to waste your time with a phone or online sales rep. They typically go by a script and are required by their company to keep to that in order for the company to get the most money for their product, so you won't be getting any special deals there.
Persistence is Key
Be prepared: It can take a good two to three hours before getting a satisfactory deal, but that's usually what it takes. Expect to be transferred, or referred to someone else. Typically, you'll need to make 3 to 5 calls. The key is finding the right representative who actually wants to help and isn't going to continue passing you along.
Best phrases are ones such as "Is this the best you can do?" and using pauses and hesitations to your advantage. Remember that they want to keep you more than you want to keep them. Don't be afraid to speak up! Ask for everything and anything you want because no one can read your mind. You need to leave the conversation happy, but they need you to leave the conversation still being a customer.
If you feel like the agent isn't giving in in the slightest, thank them for their time, and get off the phone. You may have just gotten a particularly difficult agent, so just reset and try again with someone else.
Rapport is Necessary
We all understand how frustrating and time-consuming it is when making these kinds of calls, but it's important to keep cool. Customer service reps get yelled at all day every day, so it's a nice surprise for them to be treated courteously.
They will try to build a rapport with you as well, so this shouldn't be too complicated. By liking you, they might be willing to bend a little more. They hold all the power, so being kind only increases the likelihood they'll want to help you. They may not, but your chances increase significantly if you're willing to be patient with them.
Watch Out for Alternatives
Many cable companies try to calm cranky customers by offering HBO or other premium channels free for a period of time. This usually only lasts a few months, and be wary of any contractual agreements with these types of offers. Make sure that if you accept, you'll be able to opt out of the premium channels once the price goes up. If you're not interested, ask instead for free service upgrades, like faster Internet speeds. Just be careful when accepting any deal. These promo offers are set up to expire, so you have to remember to call back and cancel when the time is up, or you'll end up paying for that extra.
Take Responsibility with Following Up
Once you have a firm offer, write down your new prices and contract terms, and call back to verify that your account accurately reflects the price you were quoted earlier. If the rep made a mistake and you don't follow up, you won't know until the next billing cycle. By then, you could be contracted into that payment amount and have to negotiate terms all over again.