How to Stream TV and Movies on a Budget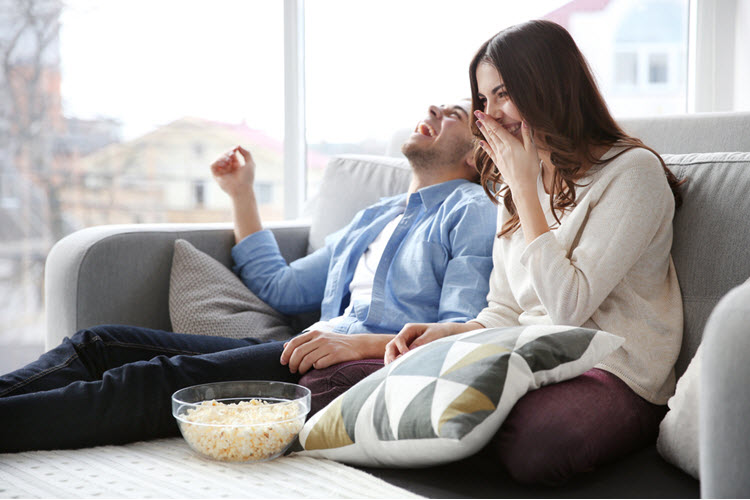 Streaming is an excellent way to enjoy classics, kid programs, movies and current seasons of your favorite shows. It's certainly a cost-effective way to watch TV, but if you don't keep an eye on your monthly subscriptions, you could end up spending more than you want to.
How do you stream on a budget? Here are a few tips to avoid going overboard.
1. Shop around and compare the cost of streaming players.
Before you can stream movies and shows, you need a device capable of streaming. Several devices/streaming players are available at different price points. So prior to shopping, determine how much you're comforting spending. You can find new Apple TV's for $149, or used ones around $50 to $70. If you're looking for something cheaper, the Roku streaming player has a variety of budget-friendly HD options.
The Roku Express (starting at $24.99) is the most affordable model for HD streaming. If you have an older TV without an HDMI port, the Roku Express+ (starting at $34.99) is designed specifically for you. Other options include the portable Roku Streaming Stick, and the Roku Premier and Roku Ultra for HD and 4K quality.
Some gaming consoles also have streaming capabilities, but these streaming players tend to be more expensive than other devices.
2. Get a smart TV.
If you're also in the market for a new television, it might be cost-effective to purchase a smart TV. These TVs are built for streaming because they have the ability to connect to Wi-Fi and access the internet, thus eliminating the need for a separate streaming device. Once you connect the TV to your home's internet, you're able to access your favorite streaming channels like Hulu, Netflix, and more.
Smart TVs can be pricey depending on the brand and size, so you'll need to shop around and compare prices. Waiting until a sale or buying a refurbished model is one way to get more for your money.
3. Download free streaming channels.
You don't necessarily need a subscription to stream movies and shows. If you're streaming on a shoestring budget, check to see if streaming device has free channels for download. For example, Roku offers free channels like Crackle (movies and shows), CBS News and the CW Local. The device even has free movies of the week.
You can also download free apps to watch movies and TV shows from your mobile device without a subscription fee. Two options include Crackle and TubiTV. You'll find programs from different genres including family, comedy, drama, kids and classics. Keep in mind, however, free movie and TV apps don't have an extensive library, and most of the content is older.
4. Scale back your number of streaming channels.
It might be tempting to sign up for several streaming channels to strengthen your options. However, the more options you have, the more you'll pay. To minimize your monthly cost, sign up for free trial periods to determine which channel works for you.
If you purchase a Roku player, you can get two months of Hulu free and receive free trial offers for Netflix and HBO Now. Of course, you don't need a Roku to benefit from these offers—you can sign up for a free 7-day trial of Netflix, Hulu or Sling TV on your own. After seven days, choose the channel you want to keep and cancel the others to save money.
If you feel that you'll benefit from multiple channels, split the cost with a friend or relative and share the password.
Whether you're looking to save money or you're working with a tight budget, there are ways to enjoy TV without spending your life's savings or going over-budget. Follow these tips to find what you're looking for at an affordable price.