I Already Have a Smart TV, Should I Also Purchase a Media Streamer?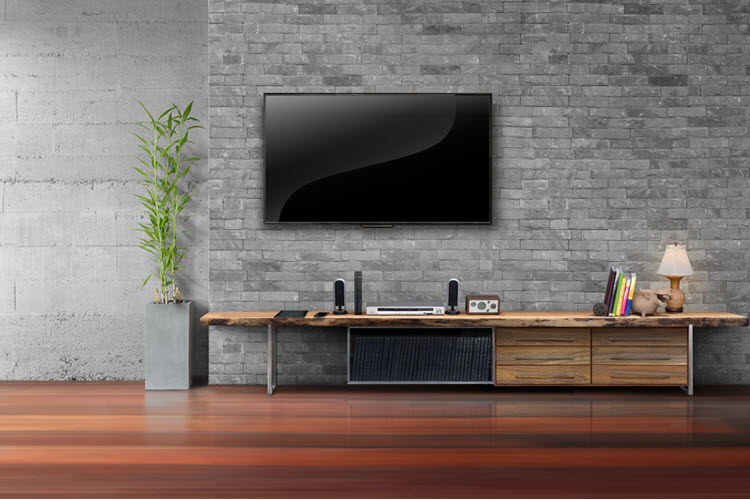 A Smart TV may seem to have it all, but what if it's lacking in one streaming area or another? Internet-based content is clearly the direction that television viewing is headed, so purchasing a media streamer may ensure that your home viewing setup is capable of meeting your needs for the next several years.
What's Included with a Smart TV?
First of all, what is a Smart TV, and what does it come with? Viewers have access to network-based media content without any additional hook-ups to a box or satellite. Hooking up your Smart TV is easy as you connect the device to the same Wi-Fi or Ethernet used to connect all of your other devices to the internet. A Smart TV has the ability to stream your movies, pull up individually picked channels and TV shows, play your favorite music, and allow you to surf the web. Essentially, you can do everything on these babies.
Why Might I Need a Media Streamer?
While it seems a Smart TV can do anything and everything, a Smart TV's abilities really all depend on the brand and manufacturer, the specific model type, and your WIFI connectivity.
Operating Systems
Just like your smartphone, streaming devices have their own operating systems that may determine how well they work with the rest of the tech you own. Devices using their own proprietary operating system may come with issues involving compatibility and interface usability. The streaming device or Smart TV you choose will need to support the apps and subscriptions providing the TV shows and movies you love most. Netflix is typically readily available on any device, but other services and apps may be limited to particular platforms.
Aside from compatibility with other devices, technology moves fast these days, and you might need to think about how you'll update your Smart TV, and how soon. In order to support the latest apps and their own updates, you may need to simply download the new software, or you may even need to update the hardware. Media streaming devices like set-top-boxes make it much easier and more affordable to switch between other hardware compared to Smart TVs, where you may need to purchase an entirely new TV.
Connectivity
Whether you're at home or on the road, there's something comforting about relaxing while watching your favorite show. Remember, it's much much more difficult to bring along a TV than it is a subscription or set-top-box. Even when you're literally on the road or in an area with no WI-FI connection, subscriptions like Netflix allow you to rent DVDs for an entire month, so it's easy to at least borrow a few movies before heading out.
Speaking of connectivity and WI-FI, be aware that while Smart TVs offer the ability to connect using WI-FI or Ethernet, it does matter where the TV is placed. If you have your internet router set up on the second or third floor, and your TV is on the first floor or in the basement, you may need to purchase additional devices like a WI-FI range extender or rethink the set up of your entertainment room.
My Recommendation
The biggest downside of a Smart TV remains to be its inability to change or upgrade the operating system and processing power, so after a few years, your "smart" features are likely to become significantly slower. For anyone who does enjoy TV, and based on the information listed above, I would recommend investing in a media streamer. Most are incredibly affordable, and this way you can rest assured you get all of the support you may need for your entertainment.
As with any other electronic device, not all streaming devices are created equally, so check our additional articles on media streamers to get the best fit for you!
Written by Chloe Loveland