*Our Top 5 Television Service Providers of 2019
1. Compare

TV Providers and plans
2. Visit

each site for best price & offers
3. Sign Up for TV Service
Last Updated: May 23, 2019 | *Advertisement
Most Popular
* 1
Packages starting at $35/Mo. (plus taxes for 12 mo)
Free Genie HD DVR Upgrade
#1 Customer Satisfaction over Cable
The undisputed leader in sports
Bundle with Internet for additional savings
* 2
Packages starting at $69.99
2 year commitment
Cannot bundle with Internet
* 3
* 4
TV Service Providers

DIRECTV Profile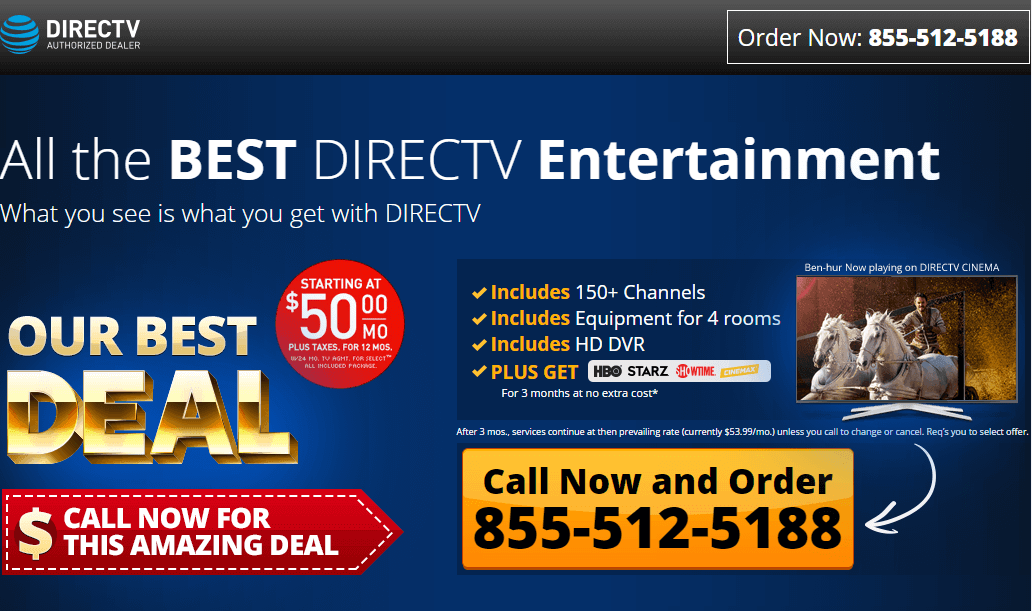 Got time for your favorite shows? With DIRECTV, you can watch them all! Experience television like never before, with tons of channels, great prices and savings you can feel good about. Best of all, DIRECTV is available nationwide and offers 99 percent signal reliability, so you don't have to worry about losing signal.
Full Profile
-
Get Quote
Hulu Profile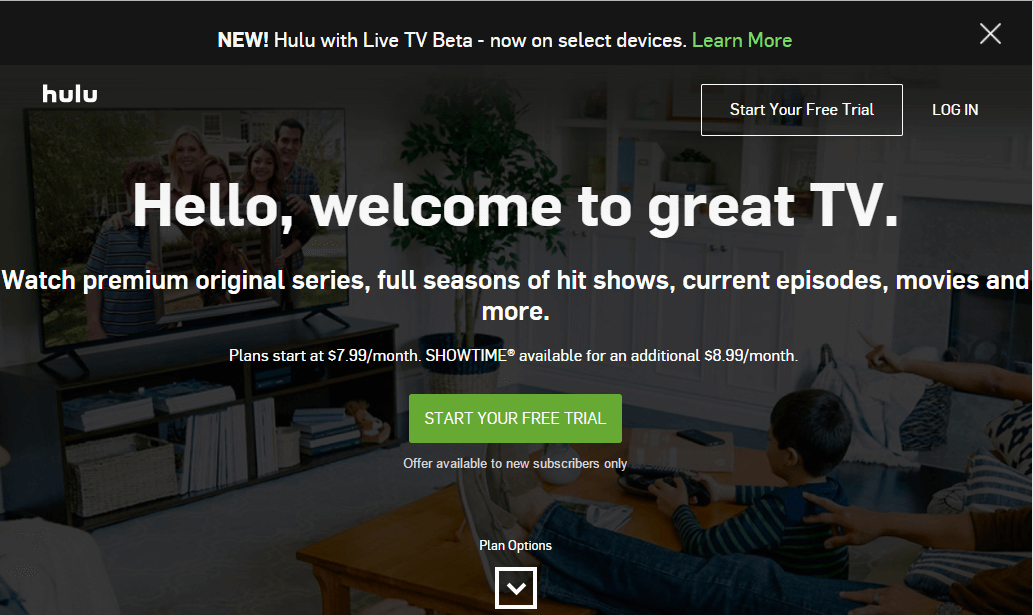 For 10 years now, Hulu has been on the cutting edge of the video streaming industry. Launched in its beta phase, it was originally an online video service that offered hit TV shows, movies and clips for free. But with other heavy hitters dominating the streaming industry, Hulu soon launched its subscription model, requiring users to pay to watch premium content, full seasons and their own original content.
Full Profile
-
Get Quote
Sling Profile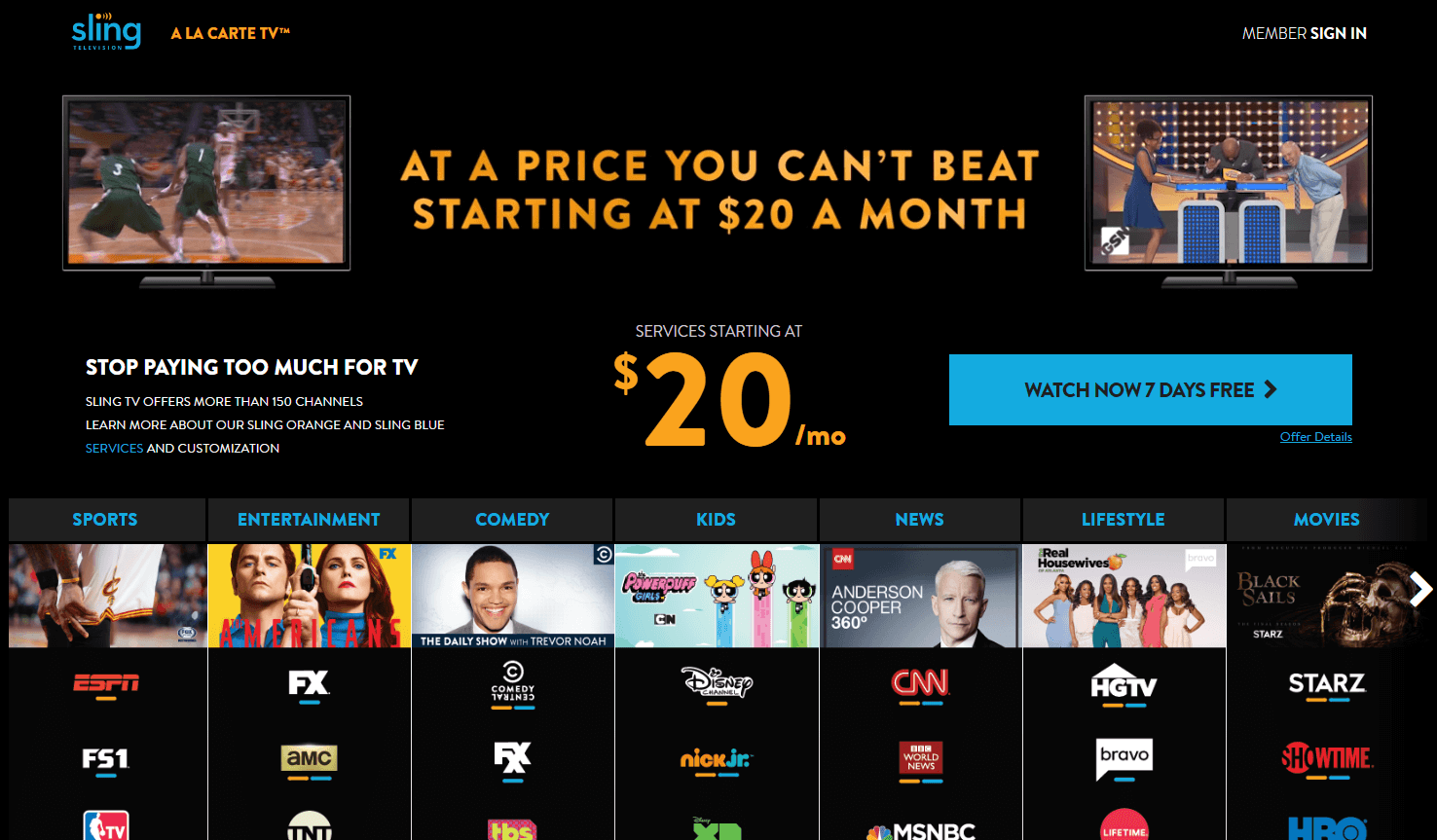 Sling TV is a relative newcomer to the streaming game – launched in February 2015, Sling was the first multichannel live TV service to stream over the internet. As such, it comes with some pretty big benefits: no equipment, TV, desktop, mobile and tablet viewing, a low price and a lot more. It's a la carte TV; you pick what you want to watch and you pay just for those channels.
Full Profile
-
Get Quote