Most Compatible TVs for Your Streaming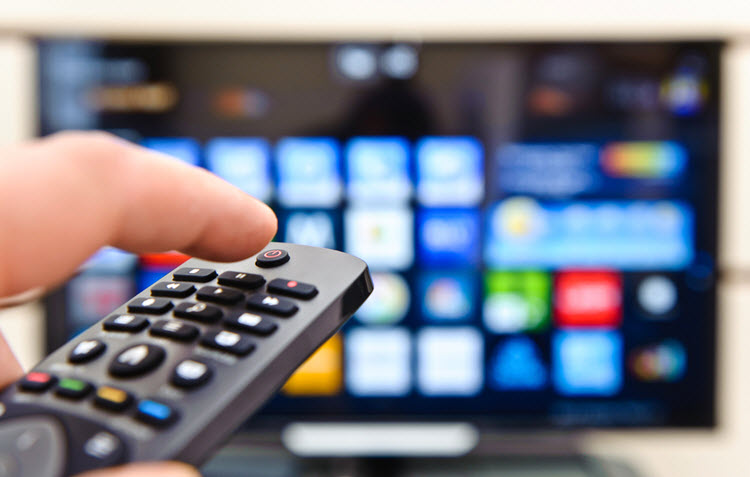 I think it's safe to say that most people know their internet provider and speed greatly affect their viewing experience on media streamers, but did you know your TV matters too? It's true, and here's why!
Layout & Integration
The layout is extremely important for any TV viewing, but especially when it comes to finding your favorite TV shows and movies through a streaming service. Many TVs now have built-in applications to make it easier for users to find and begin playing whatever they choose. Whether it be Netflix, Amazon Prime, or Hulu, it's more than likely there. A few specialty TVs will also include brand-specific apps, like VUDU or PlayStation Vue.
Connection
TV connectivity is also a great thing to keep in mind when purchasing a device. Many will search for a TV that pairs easily and pairs well with their Alexa devices and more that make their viewing experience more convenient.
Visual Quality
Last, but certainly not least, we need to keep an eye on the specs listed for TVs. We all know how vital it is for a television to produce a great resolution and vivid sound, but especially when you'll be pulling and streaming videos from the internet. We recommend purchasing a TV with capabilities of at least 1080p resolution.
LG 4K UHD TVs w/ webOS 4.0
Rated as the best TVs for Netflix by Netflix itself is an LG TV with 4K UHD and webOS 4.0 capabilities. The technicalities behind this chosen TV is based on how immediate media streaming apps are able to be pulled up, how quickly and often apps update to deliver better videos, the convenience behind finding and selecting media streaming apps, the resolution interface, and how well it includes recommended shows on the TV homepage so you're able to access your favorite shows without even opening the app.
For the W8 model specifically, the TV includes Google Assistant, LG α9 Intelligent Processor, an LG OLED Display, 4K Cinema HDR, and Dolby Atmos audio capabilities. Along with the high specs, this television is absolutely paper thin, making it look great on any wall.
Samsung 1080p Smart LED 32″ Class – HDTV
As one of the top rated on Amazon by customers and for those with Amazon Prime, the Samsung 32" LED is a fantastic budget option. Less than $300, this television offers an image resolution of 1080p, recommended for a great viewing experience. Part of the Samsung J5500 Series, the 32" LED has great integration with not only Amazon Prime but other streaming apps as well. The TV allows you to wirelessly connect with smartphones and tablets to play videos and other content on the big screen. It also comes with its own remote, stand, and manual.
Watch TV on your mobile device or mobile media on your TV with Smart View 2.0 and screen mirroring. You'll be able to transfer content from your devices to the big screen, as well as perform other functions. The 31-1/2″ screen makes for a great option for those who are limited on space but still supplies the well-known LED TV deep contrasts and rich colors, working well in all lighting conditions. It contains Dolby Digital Plus, DTS Studio Sound, and DTS Premium Sound 5.1 surround sound decoders to deliver optimal audio, and works great for your home theater connection with its high-speed HDMI capabilities.
But, of course, the app integration is what we love most about it. Shows are easier to find and access with streaming service apps, and we love the way this TV includes them.
There are plenty of great TVs with app integration, but based on customer reviews, company recommendations, and personal viewing, we've decided to cover these two with you. For more great TV selections, check out the rest of the blog!