Moving? 4 Tips for Packing Your Flat Screen Safely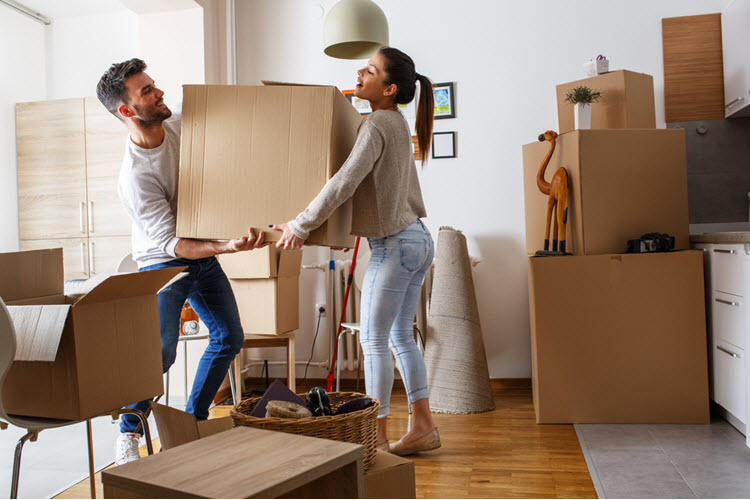 Moving day is here! While you might be excited to pack up and head to your new space, you might also have anxiety about safely transporting your belongings in a moving truck. If you're hiring a professional moving company for the job, this company will likely have the skills and supplies to safely move your items without any breaks. But if you're moving yourself, you have to figure out packing and moving on your own. Among your top concerns: how to safely move your TV.
The bigger your TV, the more difficult it'll be to transport. But you don't have to be a professional mover to get your TV from one place to another in one piece. Here are a few tips to make it work.
1. Get a box for the TV.
Boxes are essential when packing and moving, but this doesn't mean that any ordinary box should be used to move your TV.
You need a box that's specifically designed to hold a television during a move. You can purchase these from any moving store, or maybe you still have the TV's original box tucked away in your garage or basement. An appropriate-sized boxed is necessary for peace of mind and zero damage.
Don't toss the TV in the box unprotected – make sure all sides are padded and secure. After placing the TV in the box, use bubblewrap to ensure the television is snug and doesn't move too much. This technique prevents the television from sliding around in the box en route to your new place. If the box were to tip over, bubble wrap softens the impact and protects your television screen.
2. Lay the TV flat or at an angle.
If you don't have a TV box, you can still move the television safely, but you'll need to be extra careful to avoid damage.
Some people don't feel comfortable transporting a television in a moving truck. Instead, they prefer putting the television in their backseat or in the back of an SUV. This is an option. But for this to work, you must lay the television flat or angled in the backseat so that it doesn't slide or move around when you turn or some to a stop.
Put a blanket down before laying the television flat, and then place another blanket on top of the television. This prevents accidental scratches on the screen. If you plan to put the TV in your backseat at an angle, use moving straps to secure the television in place.
3. Position TV between sturdy piece of furniture.
If you need to put the television in a moving truck without a protective box, you should slide your flat screen in between two pieces of sturdy furniture, perhaps in between the couch and love seat. This helps the television stay in place during the drive. Cover and protect the television with a moving blanket.
4. Have enough hands on deck.
Smaller television sets are easier to move by yourself. If you're moving a larger television, like a 50- or 55-inch or larger, don't attempt to move the television on your own. Even if it's lightweight and you feel you can get it from the house to the truck without assistance, don't take any chances. Ask a friend, relative or neighbor to help. The more hands helping you move the television, the easier it'll be to get the TV to your new home in one piece.
Moving can be expensive, so the last thing you need is the added expense of having to replace your television. If you learn how to effectively pack a TV, you'll be able to move a flat screen safely, whether you're moving across town or across the country.