4 Reasons To Love MyDISH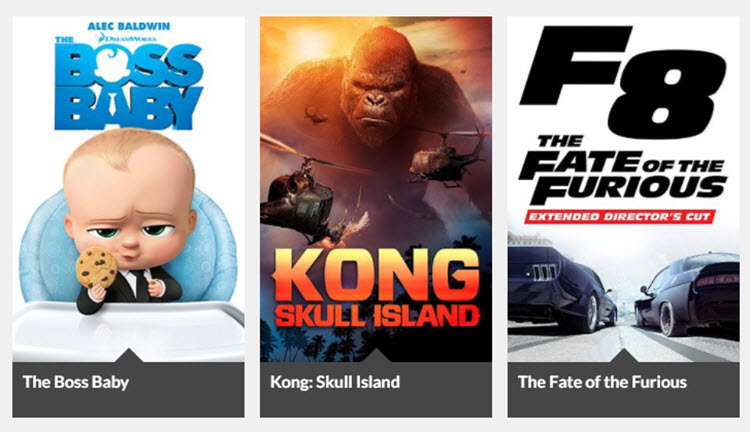 With so many ways to get TV into your home, it's now more important than ever to choose the right programming vehicle to watch your favorite shows, news and sports channels. As with so many providers, like cable and fiber optic, the myDISH Network offers customizable TV packages, along with a number of DVR options to choose from.
200 Channels, 4K Programming
MyDISH offers over 200 HD channels, plus stunning 4K programming, which comes in with photographic clarity. You have three basic TV packages to choose from with prices ranging from $55 to $75 per month. If you're comparing costs, keep in mind that myDISH offers a two-year price guarantee, helping take the anxiety out of those nagging annual rate increases. Spread out over a two-year contract, myDISH plans can be more economical than other providers can offer.
If you want DVR service, remember you will incur an extra cost – anywhere from $10 to $15 month, depending on the plan.
You can save even more if you opt for myDISH Network's Flex Pack, which lets you create a custom package with only the channels you want. The package starts with 50 base channels for $30 per month, and you can add extra channel packs for kids, news, outdoor lifestyles and more for $4 to $10 per month for each pack. For greater savings, bundle your myDISH TV service with Internet and phone service. You get to choose a TV package, internet speed (12 Mbps or 40 Mbps) and your preferred number of long distance calling minutes.
High Capacity DVR
Thanks to myDISH's Hopper 3 DVR, you can record 16 shows at once and store up to 500 hours of HD programming. Compare that to DIRECTV's DVR, which only lets you record eight shows simultaneously and stores just 200 hours of programming.
If you're a DVR addict, MyDISH offers easy and reliable program recording via mobile apps and HopperGO, a portable device that lets you store up to 100 hours of programming and stream on up to five devices at once. That means you can access your recorded programs, plus On Demand shows, movies and live TV from a tablet or smartphone. Your Hopper 3 DVR even includes built-in apps for Netflix, Pandora, the Weather Channel and other popular applications.
Big into sports? MyDISH offers the NFL Network and NFL RedZone on all three of its standard TV packages. The Flex Pack has special customized channel packs for avid sports fans, as well. Can't quite make out that tattoo on your favorite NFL player's arm? If you have a 4K TV, MyDISH supports 4K Ultra HD programming.
Nationwide Coverage
Best of all, MyDISH is available nationwide, unlike cable TV that's tied down to a physical network. All MyDISH needs is an unobstructed view of the sky. If you're concerned about customer service, the MyDISH network consistently rates above all major cable TV providers by the American Customer Satisfaction Index. MyDISH also scores above average in J.D. Power's regional surveys and was voted the top provider in the West.
Yes, bad weather can cause outages, but as a satellite TV provider, MyDISH assures 99 percent reliability. And once the storm passes, reception resumes back to normal.
Watch On the Go
If you're always on the go, the DISH Anywhere mobile app lets you watch your favorite shows anywhere. The app is available for Android and iOS devices, as well as Kindle Fire. You can watch both live and recorded programs. You can also access any of the 6,500 titles in DISH Network's On Demand library. Based on the phone or tablet you have, you can even transfer pre-recorded programs from your DVR to your device and watch them offline.
Tired of fumbling with remotes while you're enjoying that sandwich or ice cream? MyDISH Network's voice remote lets you find your favorite program, hands free by voice control.
So what are you waiting for? Click here to see if MyDish is available in your area.