The Future of TV and What It Looks Like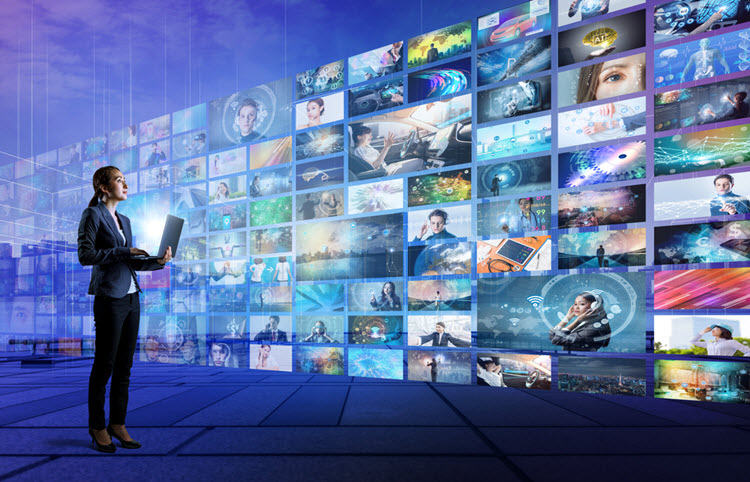 It is all about the experience. There are multiple variables that make up a great viewer experience, and we hardly have to think about them. A large majority of cable and media streaming providers include many high-tech features to earn your subscription, giving us more choices than ever before.
So what does this mean for the future of TV? If we're already being offered TV in its entirety, where can we go from here, and is there any more room for improvement?
The answer is yes. As John Martin of Turner Broadcasting System said,
"Technology is another area where we have dramatically increased our capabilities, and it is a critical component to how we will reach our fans in new, different and innovative ways."
More and more content is being provided on individual TV services, and companies are even investing money in original TV shows and movies to offer their customers more of a unique variety. TV is definitely improving, but aside from the viewer's endless options, TV is growing in entirely new ways. Knowing this, what is the edge companies have on each other, and how will they continue to grow and expand?
The winners in this new television era will be those who invest most effectively to secure the best content and build the best brand relations, with increasing accessibility to live event TV. Amidst all of these factors, the largest determination of success is how well companies can successfully distribute and implement commercial partnerships.
Data & Marketing
Content is here to stay, but the formats and devices it is viewed on are constantly changing. Television is an important part of media and marketing mixes. Like mentioned before, it's about the experience you get while using the television, so enhancing all aspects from the basic linear product, the addressable product, or the digital aspects is crucial to the development of TV.
TV and online video planning and measurement will continue to merge in terms of advertisers and agencies. Data will play a bigger role in the future of TV. The access to data, the collection and use of it, as well as storage, will offer some marketers, agencies, and media companies a competitive advantage, in the meantime, scrapping the less tolerable ones. Industry leaders like Netflix and Hulu have brought in data analytics to offer their viewers better content creation and acquisition, personalized recommendations and marketing. Soon, consumers will vote with their wallets and select Over-The-Top (OTT) winners and losers based on factors of price and content quality.
TV will be just one of the many screens available to viewers as viewers are able to consume content across multiple touch point systems through TVs, mobile devices, and even watches. Many media streaming and other TV service companies are able to capture helpful data in a few ways such as individual viewer's consumption patterns across devices, location, time of the day, and both physical and digital consumption. With all of this new information being collected, TV will soon be able to offer an all-around personalized and tailored viewing experience.
For now, television is the best form of data collection and generating advertising payback, but advertisers will need to be aware that viewing is becoming increasingly relative and selective. Although data collection is vital for a personal viewing experience, as the next generation of viewer develops, high-quality content is crucial to success.
Written by Chloe Loveland