What You Need to Know About Sling TV's DVR Feature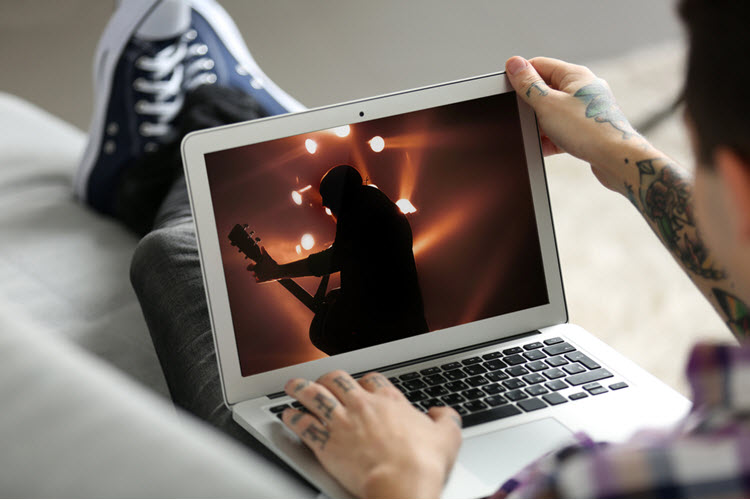 Two of the best features of modern day TV are the ability to choose how we watch television and how much we pay for TV services. Cable offers a multitude of networks and programming, which is perfect for channel surfing. But if you don't watch a lot of TV, or if you're looking to save money, a streaming service is probably your best bet.
Sling TV is one of the best online streaming services available, especially for people interested in streaming live TV. In the past, maybe you didn't give Sling TV much consideration because the service didn't offer DVR, which allows recording and pausing live TV. Of course, you gotta' give the people what they want! Sling TV recognized the demand for not only live streaming, but also DVR, and to meet the needs of subscribers, the company released its Cloud DVR service.
Cloud DVR is perfect if you don't want to sit through commercials, but there are a few things to know about this service before you sign up.
DVR Not Available on All Devices
You can stream Sling TV from a variety of devices, including your TV, phone, game console and more. But, while many devices support Sling TV, not all devices support the service's DVR feature.
Currently, Cloud DVR is only accessible on the following devices:
Roku streaming devices
Roku TV
Apple TV
Android TV
Android mobile devices
Amazon Fire TVs and tablets
If you steam from other devices, such as an Xbox or Chromecast, Cloud DVR won't be compatible. Be patient, though. Sling TV may update its DVR to allow streaming from these devices in the future.
You Can't Record From Every Station
The service offers up to 150 channels depending on the package you choose. This might be more than enough stations for you and your family. The downside, however, is that while many Sling TV channels allow DVR, this feature isn't available on every network.
Channels that don't currently support DVR include:
Disney and ESPN networks (ABC, Freeform, Disney channels, ESPN channels and the SEC Network)
FOX Networks (FOX networks, FOX Sports, FX and National Geographic)
On-demand only channels
Sling TV DVR Has Limited Storage
Sling TV also limits the amount of stored content (movies and programs) you can record and save. Currently, you're limited to 50 recorded hours, which is less than what some cable providers allow. Fifty-hours might be sufficient if you only watch a handful of shows and delete recordings as soon as you watch them. But if you have a family and everyone has their favorite programs, there might not be adequate space to record and save everything. Once you've used up your space, the system automatically deletes older programs to make room for new ones.
To record a show or movie, simply locate the program on the guide. Next, you'll see an option to record the show. Select the option to record the current episode, new episodes only or all future episodes, which includes reruns.
If you can't live without DVR, but you're tired of giving the cable company your hard-earned dough, Sling TV offers the best of both worlds—cheap pricing, DVR and live streaming.
Existing customers can add Cloud DVR to their service for $5 a month. If you're not an existing customer, there's an option to include this feature when signing up. Pricing ranges from $20 to $40 a month, depending on the chosen package based on the number of channels you prefer and the amount you want to pay.
Give it a try—you've got nothing to lose. There are no contracts, so if you decide the service isn't right for you or your family, you can cancel at anytime.